Meet the Team
R. A. Critchlow Realty Inc. is a small but experienced real estate brokerage that prides itself on delivering the best, personal service in the Leamington – Kingsville – Wheatley area. Please contact us for all your real estate needs.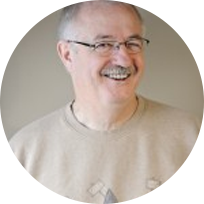 Randy Critchlow CRA, CMR, FRI
Broker of Record
I have been a licensed real estate salesman since 1969. As of December 1983, I have been a candidate member of the Appraisal Institute of Canada and in July 1987 I was awarded the CRA by the same designation by the same institute. I am a past Director of the Windsor-Essex Real Estate Board. I served on the Leamington Industrial Committee and was Chairman of Saleserama Sales Seminar of Windsor-Essex, Sarnia, London and Chatham Real Estate Boards. Some of my hobbies include sailing, reading and spending time with my grandchildren.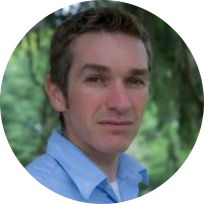 Bradley Reiter MA
Broker
As a graduate of the University of Waterloo, I became a Property Assessor with the Municipal Property Assessment Corporation. As a realtor, I am able to combine exceptional customer service with in-depth market knowledge and valuation experience. I am eager to help develop a marketing strategy for your property that includes all facets of electronic and social media. As a triathlete and duathlete I have represented team Canada multiple times at the Age Group World Championships. I enjoy a good movie and hiking in Point Pelee National Park with my family.
Leamington was named the best place to live in Canada by MoneySense Magazine. The city is situated on the beautiful north shore of Lake Erie in close affinity with Point Pelee National Park, a major site for migrating birds especially in spring. As such, it plays host to many birdwatchers from Canada, the United States and further afield from all around the world, especially in the peak month of May. The region is also known for the migration of Monarch butterflies, which congregate in the fall at Point Pelee before making their way across Lake Erie on their route to winter quarters in central Mexico.Know as "the Tomato Capital" of Canada, the Leamington tourist information booth in the center of town is a large fiberglass tomato. The town's water tower, visible for miles in the flat southern Ontario landscape, is also in the shape and color of a giant tomato. Celebrating its position as an agricultural powerhouse and its heritage as the H.J. Heinz Company's center for processing "red
goods," the city hosts a "Tomato Festival" each August, as a kickoff of the tomato harvesting season. Car shows, beauty pageants, parades, and a fair are features of the Festival.
Leamington's position on the north shore of Lake Erie makes it an important recreational center. Leamington has a large and modern marina not far from several excellent restaurants and hotels/motels. Auto ferry and passenger/bicycle ferry boats run on a regularly-scheduled seasonal basis from Leamington to Pelee Island and to Sandusky, Ohio. Transportation around Leamington is offered by the Leamington Transit. With all manner of services and activities in the Leaminton area, it's no wonder why so many families continue to move to the area taking advantage of the many Real Estate opportunities that are available in the area.